Hey, remember when I said I'd remember to post updates about this project? Well, I would appear to be a liar. Case in point: we actually released a demo release at lifegoesongame.com almost two weeks ago, and I somehow neglected to make even a cursory blog post about it. Durr.
At any rate: after about 7 weeks of absurdly intensive work, we have turned that clumsy demo from the Global Game Jam into this: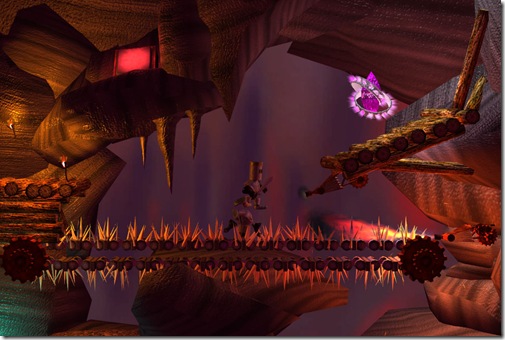 For anyone who missed the last post, Life Goes On is a puzzle game where you sacrifice an endless stream of knights one by one to bypass a trap filled gauntlet. Where in most games death is a sign of failure, in ours it's the basic unit of progress. It's a combination of devious puzzles and black humour where you have to think about how best to fail in order to succeed.
We're really happy with the result. Give the demo a spin, and let us know what you think! You can email us at LifeGoesOnGame@gmail.com, follow us on Twitter at @lgogame.
We are, of course, not done with this. We're going to expand that 7 level demo into a full game (current target is around 50 levels), and we'll release it on multiple platforms. I'll hopefully make more blog posts about the project to document our progress (though if you put any stock in that intention at this point I've got a bridge to sell you), but the best place to keep track of what we're up to at the moment is to follow us on Twitter.